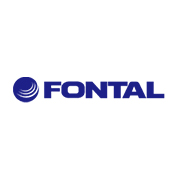 GENTLE AUTOMATIC SOLUTION SDN BHD has become the premier supplier of Pneumatic and Hydraulic controls, equipment,

and systems. At GENTLE AUTOMATIC SOLUTION SDN BHD, we are continuously expanding our capabilities through our high quality

product lines, knowledgeable and innovative staffs, state of the art technology, and customer service.


We are dedicated to total client satisfaction in their specific product and service requirements. We provide application

Automation Systems Engineering expertise, high quality products, and fully customisable Automation Systems for operations in all Industries.

Our expertise are supporting by world leading brands Koganei, SMC, CKD, FESTO, JUFAN, TPC and PISCO. We are specialize in air BOOSTER SYSTEM

in compress air, oil ,gas and water. We produce and deliver for all kind of pneumatic cylinder reed switch and solid state switch.


Fontal Malaysia is leading the industry in the categories of safety operation features, and the usage longevity among the products such as Solenoid Valve and HI-ROTOR.