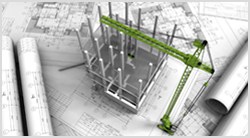 By working closely with our customers for over 50 years, FONTAL has accumulated a wealth of expertise that enables us to offer professional services and solutions to our customers. FONTAL can offer you a complete package of technical services and turn key solutions.
In addition to sales and after sales support of our product line, FONTAL offers design, engineering, installation, project management, support and maintenance services for Electronic Components Industry, Machinery & Equipment Industry, Automated Machine Industry, Automobile Manufacturing, Construction Engineering Industry and Mining & Quarrying Industry all over the world.
Highly experienced, industry trained regional engineers ensure a rapid response and continuity of service that all our customers would expect from such a respected industry name as FONTAL.